Send Flowers? OR Send BALLOON ART?
The Problem: "I have NO Idea what to get for them this year!"
This is the problem that people around the world have every year!  Not only that, but sometimes several times a year!  Think about it.  What events do you need to buy gifts for every year? Have you ever sent a balloon delivery in Berks PA?  and if not, why not, when Trist'n Shout is here to create your masterpiece?
Birthday
Mother's Day
Father's Day
Christmas
Wedding
Anniversary
Birth of a Baby
Valentine's Day
I don't know about you, but I have always had a very hard time coming up with things that the special person would love.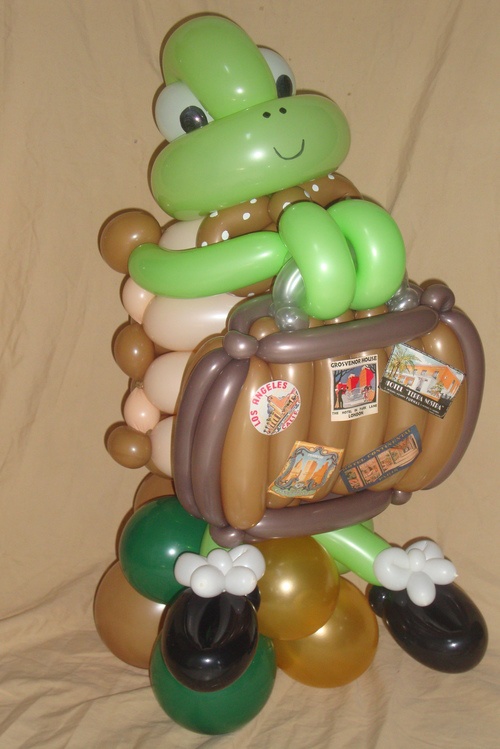 Well.....I could send flowers.....if I cannot find anything else....
It was always easiest to just send flowers  They were pretty, they smelled nice and they were something that everyone seemed to like....for the most part.
Then I found something else that has all the benefits of when I would send flowers, but it is so much more creative and unique!  It is Balloon ART 
When you send Balloon ART how is that better than when you send flowers?
What makes a balloon birthday delivery so Cool? Simple.  They are customized to the favorite things and colors of the special person!
What that Means: The birthday delivery is created specifically for the Special Person!  The birthday delivery is one-of-a-kind, thoughtful, and guaranteed to amaze the Special Person!
All of my friends love when I bring them a balloon delivery  for their special day!
Balloon Art is not something that you would typically receive for a special occasion.  It is unique and cool, but it always is something that the special person loves! Why? Because when you send flowers , they are pretty; but when you send Balloons, you are sending art!
A balloon delivery with Trist'n Shout is the best way to show that you care, give us a call today.
Check out some cool balloon deliveries hat awesome people have ordered for that special person in the past. They chose Not to send flowers in,  but to Send BALLOON ART!